Our Deepest Fear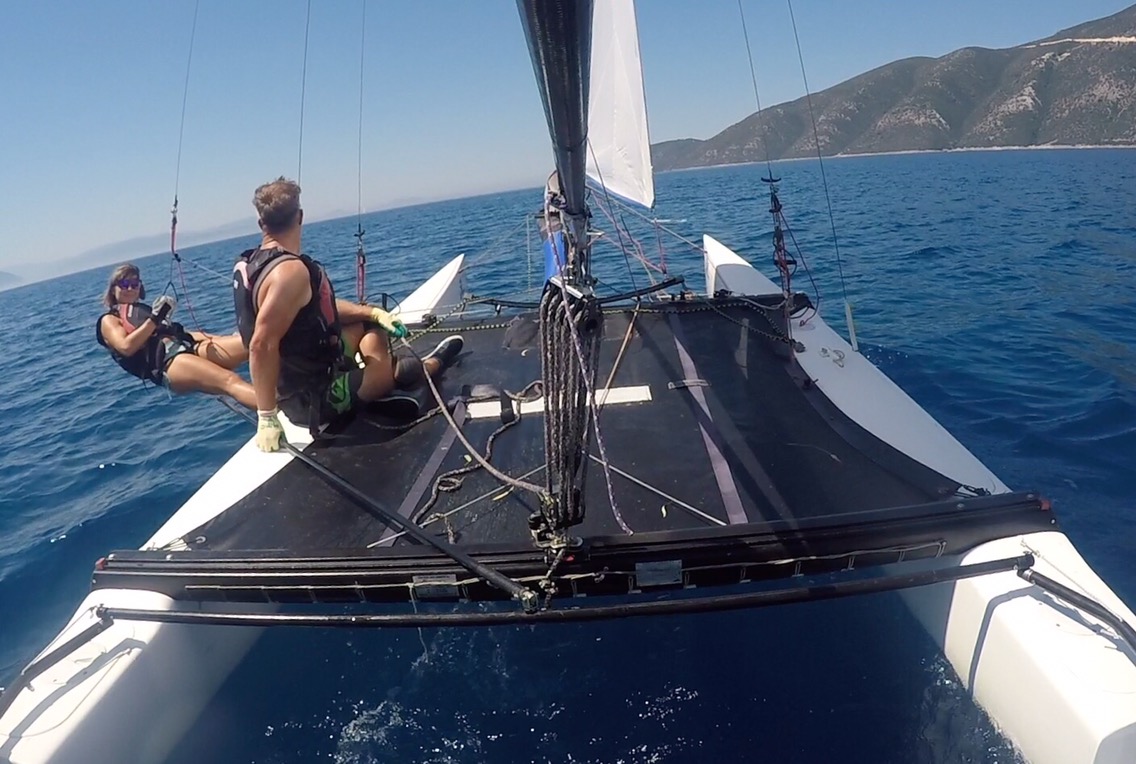 Poem By Marianne Williamson Our deepest fear is not that we are inadequate. Our deepest fear is that we are powerful beyond measure. It is our light, not our darkness That most frightens us.
We ask ourselves Who am I to be brilliant, gorgeous, talented, fabulous? Actually, who are you not to be? You are a child of God.
Your playing small Does not serve the world. There's nothing enlightened about shrinking So that other people won't feel insecure around you.
We are all meant to shine, As children do. We were born to make manifest The glory of God that is within us.
It's not just in some of us; It's in everyone.
And as we let our own light shine, We unconsciously give other people permission to do the same. As we're liberated from our own fear, Our presence automatically liberates others.
I love this poem. Five months after my accident I went on a 'brain wave' healing: a five-day solo treatment where my teacher told me that this poem was key to my healing. It has taken four years for me to understand what she was telling me. Since arriving in Greece I have reminders of my route to face my fears that have transformed my deep joy for life. Vassiliki even before my accident was somewhere I overcame one of my deepest fears – deep water.
One morning as I cycled with a client she told me that her major fear was of heights, which transferred to deep water; she feared stand up paddle boarding. I reassured her that Vassiliki was where I first faced my fear of deep water and felt comfortable to fall in. The water here is so clear and the bay feels so safe between the mountains - like they are watching over and protecting everyone.
Over the weeks more clients mention to me about their fears and that Vassiliki made them feel safe to overcome. Here in Vassiliki I notice specific aspects of fears arise, something deep and profound if you stop to feel the wind in the silence.
Setting Sail
An intention this summer season was to learn to sail. It was not approached as a fear as I had no understanding of what sailing really involved or might bring up for me. I was eager to learn a new skill on the water.
My first trip out on the catamaran 'Hobbie Cat Pacific' was not quite what I expected. Instant instructions of pull various ropes, roll around the trampoline to change sides and then clip your harness and hang out the side of the boat. Before I knew what was happening I was 'trapeezing' - hanging off the side of the catamaran as it moves at speed and gently lifts the hull to skim the water.
Then I realise that I am smiling, and I mean really smiling. It is so much fun! I am peacefully enjoying the wind across my body, the sensation of the water splashing up against me from the hull and the amazing open view. I am enjoying an activity that is high speed on deep water - that's two major fears! But I feel free and full of joy!
Speed of Life
I recall when I was 30 being asked if my life was where I had expected it, and I was surprised at how much I had done beyond my expectations. However, I often felt manic, ungrounded and struggled with panic attacks. The achievements were at a speed that I could not manage to maintain with a grounded and peaceful sense of self. This created fear in success and joy for my life. The belief that it anything good in life will all go wrong - a price to be paid for happiness. A form of self-sabotage that destroyed many wonderful things in my life.
In yoga, I often talk about seeds and trees. A tree must have a strong foundation to withstand the elements around it. We are no different. We must stay tall at each challenge – this is for good and bad. When things go well we must embrace the momentum of unfolding joy to relish fully. Often we hear that we must be strong and withstand the negative, but less about when good things happen to us - how do we manage the speed of great things? Momentum showed up my greatest fear - that of being great and living a joyful life.
Blossom
To let our light shine is scary. Through being grounded and connected to the earth we can blossom without fear. To know the value of your connection to Yourself, others and the universe is key to shining bright. In modern life, we seek success but through shiny objects - manic achievements with emptiness that take us flightily into the sky without a way to stay safe. As your success unfolds perhaps ask yourself:
Can you feel steady as things go well?
Is there peace and ease as you flourish?
Is there calm and space between you and the wonders as they unfold for you?
Do you have an anchor to ground you, if needed?
Keep a hold of your roots regardless of the speed yet be free to change course quickly and surely.