At Home
Happiness is an inside job - own it!
At Home Wellbeing Programs
All of our services can be enjoyed from the comfort of your own home or on the road if you travel.
We deliver privates in person and online. All tailored to you.
Mindfully balanced nutrition that recognises you in the present moment. Her services include:
Intuition and Food

Ayurvedic approach
Holistic and intuitive use of the following techniques are blended into your sessions: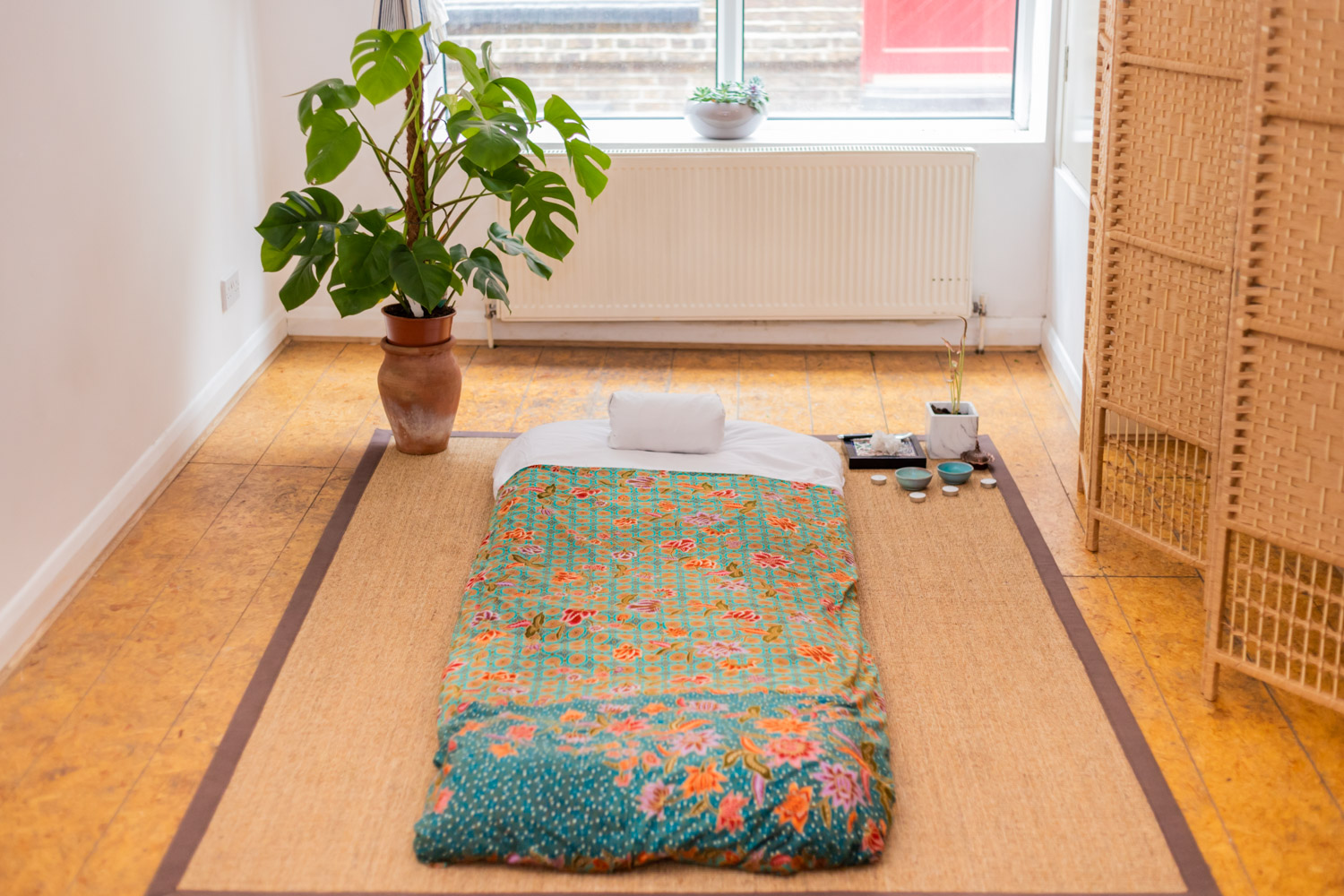 Deep tissue massage in London includes:
Hawaiian Lomi Lomi

Ayurvedic Yoga Massage

Thai Table Massage
Work with Other OM Professionals
We offer visits to your home and workplace with our other OM Professionals in different regions.
We will match you to the perfect professional, options include:
Pilates teacher

Yoga teacher

Massage therapist

Nutritional Therapist

Reiki healer
Sessions are in person at your home or in a studio.
Hourly rate applies or monthly packages.
Our programs are flexible to suit you
The Omega Movement Wellbeing at Home allows you to create a modular wellbeing program that fits you, wherever you are in the world.
Book a free consultation to help you decide which program is best for you.
Science and spiritual texts have proven that it takes at least 30-40 days to genuinely embed a habit and make a life change. Commit to yourself and join us.
We support you to integrate wellbeing into your life
We Fit with your schedule and location
Be inspired and motivated by your teacher
flexible choice of mind-body practices to suit your goals and needs
we empower and support you to live with joy
Our clients report these benefits:
Live Mindfully

Take responsibility for your wellbeing

Create a healthier work/life balance

Build mental fitness and emotional resilience

Reduce stress and its related ailments

Learn tools to find calm and strength in adversity

Relax, feel energised and rejuvenated

Enjoy your body and feel good in it

Give time to nurture you!
Clients Stories
I have trained for many different sports over the years, but it was not until I started yoga and pilates with Omega Movement that I began to learn what proper movement is. It has been a journey of discovery, undoing past injuries, preventing new ones and getting stronger and more flexible along the way. It has required a shift in mindset – this is not a competitive endeavour – but if you think that means it's easy you are quite mistaken! ~ Aidan, London
Discounts with Value Exchange
Get a discount off our full price when you offer us something of value in exchange